Early College: Focusing on Potential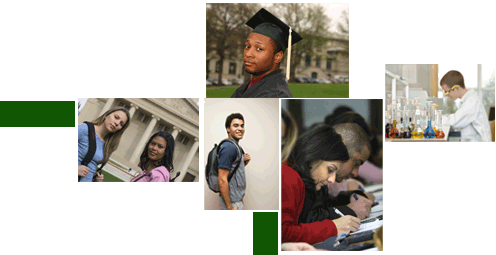 Early Colleges are small schools where students can earn a high school diploma with the potential to earn an Associate's Degree or two years of college credit towards a Bachelor's Degree in five years or less. This is accomplished by offering students a challenging high school curriculum along with college courses through the partnering college or university.
Early College is an intervention strategy for students who may not be well served by traditional high schools. The initiative also seeks to change the face of higher education by targeting those students traditionally underrepresented on college campuses.
The Office of Educational Access and Success of the Board of Regents of the University System of Georgia serves as the Intermediary for the Georgia Early College Initiative – a partnership between the Georgia Department of Education and the University System of Georgia. It is the Intermediary's role to offer leadership and support for Early Colleges in Georgia; provide technical assistance for each site to help ensure a successful experience for the Early College students; and study the model with an eye towards replicating the program across the state.
Georgia's Early Colleges were developed as a partnership between one or more Georgia Public School Systems and a University System of Georgia college or university. The first, Carver Early College in Atlanta, opened in August 2005. There are now ten Early Colleges in Georgia:
Albany Early College
Carver Early College
DeKalb Early College Academy (DECA)
Early College Academy of Columbus (ECAC)
Engineering Early College Academy at Maynard Jackson High School
Georgia College Early College (GCEC)
Savannah Early College Academy
Sumter County Schools-Georgia Southwestern Early College (SCS-GSW Early College)
Valdosta Early College Academy (VECA)
Washington Early College